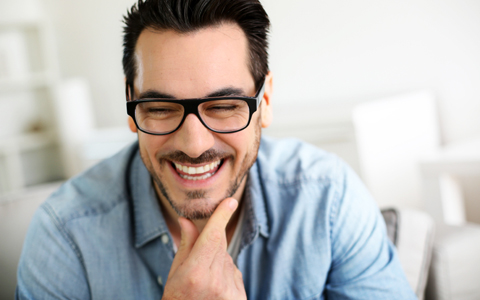 Dental crowns are also known as "caps." They protect the integrity of your tooth and are used to secure other dental appliances, like bridges, or implants. Dental crowns come in many materials, but the most popular one is porcelain because it is the most natural looking.
Common Uses for Dental Crowns
Restoration – The purpose of a crown is to restore your tooth. When you have a crack or a break, a dental crown protects your tooth from further damage.
Bridges – Many bridges use one to two dental crowns to secure the bridge in place. A bridge is a prosthetic that replaces missing teeth.
Implants – Implants are small, metal posts implanted into your jaw. They hold prosthetics, including dental crowns.
Cosmetic – Dental crowns can improve the appearance of your smile. They help your smile look healthy and strong.
Benefits
There are many wonderful benefits to getting a crown, such as:
Fully Working Teeth – A crown allows you to chew comfortably, without the worry of further injuring your tooth.
Easy Maintenance – They can be maintained by following good dental hygiene practices: brush twice a day, floss after every meal, use an antiseptic mouthwash, and get regular dental cleanings every six months. These steps can help extend the life of your crown.
Long Lasting – A crown can last anywhere from five to fifteen years. They can last up to 30 years, with good maintenance.
Natural Appearance – If you get a porcelain dental crown, it can look as natural as your other teeth. We can match the shade of your existing teeth. Additionally, porcelain has the same natural reflectivity of regular teeth.
How It Works:
Once we have determined that a dental crown is the best option for you, we will need to prepare your tooth and take impressions of your mouth. Next, we create your crown from those impressions and, afterward, we check for fit and bond it to your existing tooth. If you have an implant, we secure your crown onto the abutment.
Insurance
Many insurance policies cover dental crowns, but the coverage varies from policy to policy. We will happily look at your individual policy and let you know what is, and is not, covered.
A Smile You Can Be Proud Of!
At Ponderosa Dental Group, we know how important a healthy-looking smile can be. We have years of experience with dental crowns. We would like to use that experience to help you! Call for your appointment today!