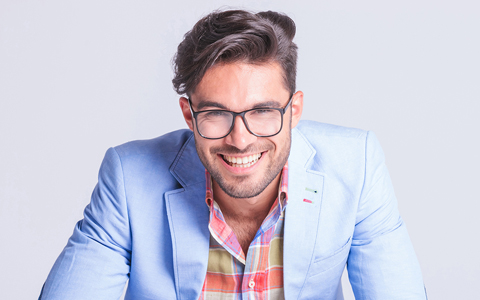 Life doesn't feel quite right when you have missing teeth. Eating becomes a struggle, and smiling? Don't even think about it! When you lose a tooth, you can lose some of your self-confidence, too.
Get your confidence back and get excited to smile again with dental implants from Ponderosa Dental in Missoula, MT. A dental implant is a tooth replacement solution that solves these problems and leaves you with a smile you love to share.
What Is a Dental Implant?
A dental implant is a small, metal post that is implanted directly into your jaw and underneath your gums. Implants can hold a single tooth or secure dental work, like dentures and bridges. They're pretty common, too. More than 5 million dental implants are placed each year by dentists in the U.S., according to the American Dental Association.
There are three parts to a dental implant: implant post, abutment, the replacement.
Implant Post/Screw: A titanium post that is surgically inserted into your jawbone. This post serves as the anchor for the implant. Think of it like the root of your new tooth.
Abutment: Once the implant post and gum area has healed, a connector piece is added on top of the post. The connector piece is called an abutment. It will hold the final part of a dental implant that looks like a real tooth.
Replacement Tooth/Teeth: This is the piece you've been waiting for! If you're missing one tooth, a custom-made crown will attach to the abutment. The crown looks and feels like a real tooth and matches the surrounding natural teeth. If you're replacing more than one tooth, custom-made bridges or dentures will be made to fit your mouth.
Dental Implant Benefits
Why get dental implants? There are a lot of benefits to implants. They are long-lasting. Implants can last a lifetime with proper care. They can also help improve your speech, make it easier to eat, and positively impact your self-esteem. More importantly, they help maintain your jaw bone level and you do not have to cut down other teeth (like a bridge) to replace a missing tooth. Implants are the best solution for permanent tooth replacement.
Types of Dental Implants
Dental implants are customized to fit your needs, and there are different types depending on your reason for getting implants.
Endosteal Implants: The most common type of implant, an endosteal procedure places your implants directly into your jawbone. Endosteal implants are great if you're missing one tooth or many.
Mini-Dental Implants: Smaller than average implants, they can be used when there is a small space between teeth or to stabilize your lower denture.
All-on-4, All-on-6, or All-on-8: These are strategically placed implants used to secure a full set of dentures. This means four, six, or eight implants are placed into your jaw bone, and your upper or lower denture is secured onto them. This procedure typically takes at least two surgeries.
Schedule a dental implant consultation to learn more about the best implant solution for your smile.
Dental Implant Procedure
Implants are typically a three-phase procedure that can take, on average, five to eight months to complete.
Phase 0: Are You a Good Dental Implant Candidate?
First we need to know if you are a candidate for dental implants.
Before the procedure, we take a Cone Beam CT scan of the patients jawbone. This enables us to see the bone in 3D. We use a computer program to design the surgery so we know the exact size and location of the implant that is best for the patient. Then we fabricate a surgical guide off of that CT scan that places the implant precisely where it was designed on the computer program.
In some cases, if your jawbone cannot support implants, we may recommend additional surgeries, such as bone grafting, bone augmentation, sinus lift, and/or ridge expansion. Also, if you have a compromised immune system, extremely poor gum health, bone loss, or uncontrolled diabetes, you might not be a great candidate. Discuss your oral habits and health with your dentist. You may be able to improve your situation and become a good implant candidate.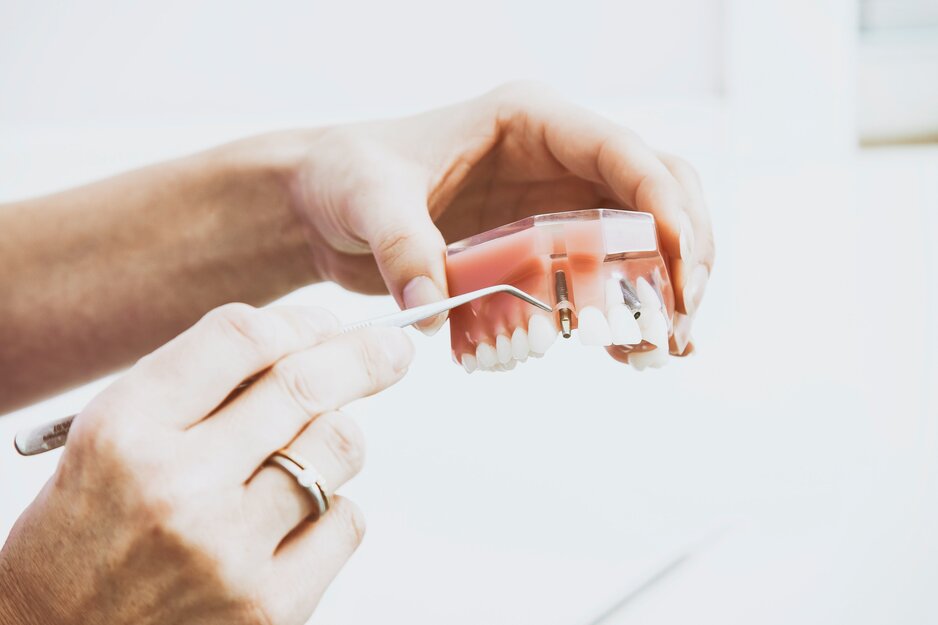 Phase 1: Implanting the Post/Screw
The dentist drills a small hole in your jawbone and surgically inserts a metal post/screw. Dental implant surgery is typically performed under local anesthetic. You're not fully asleep but you do not feel any pain. While the post heals, you'll want to eat a diet of soft foods and liquids. Healing can take several months.
Phase 2: Adding the Connector
After the implant has fully healed, a connector is added on top of the post to hold the replacement tooth. A temporary crown might be placed while your permanent one is being made.
Phase 3: Placing the Artificial Tooth
Time to get your smile back! The replacement tooth is attached to the connector in the final phase of a dental implant procedure. The replacement will match your mouth and natural teeth in size, shape, and color.
How Much Do Dental Implants Cost?
Dental implant costs vary. A single implant can cost as little as $2,000, while a full mouth of implants can cost around $40,000. Talk to your dentist for the most accurate dental implant price.
Dental implant prices include all consults and exams, implant insertion, abutment placement, and crown installation. How much do dental implants cost with insurance? Some dental plans cover implants and others don't. Contact your general health insurance company and your dental insurance company to see if either one offers coverage for implants.
According to Investopedia, the best dental insurance in 2021 for implants is Delta Dental Insurance, Denali Dental, Spirit Dental & Vision, Ameritas, and Cigna Dental. No insurance? Ponderosa Dental offers dental plans that include a 15% discount off dental procedures, including specialty services.
Dental Implants Near Me in Missoula, MT
Dental implants are incredibly individualized. We will work to develop the best plan of action for you and use our combined experience to make the process as smooth and comfortable as possible. We are just a phone call away. Make your appointment to discuss dental implants and teeth replacement options today!