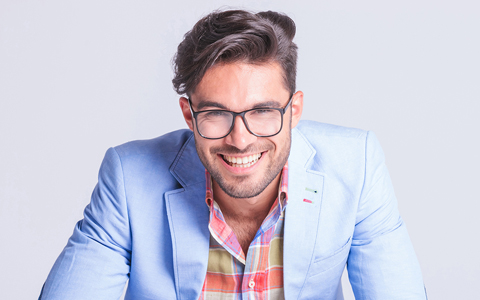 Have you lost a tooth? Do you have removable dental work that you want to secure? Dental implants may be the perfect option for you! A dental implant is a small, metal post that is implanted directly into your jaw and underneath your gums. Implants can hold a single tooth, or secure dental work, such as dentures and bridges.
What are the Different Types of Implants?
Endosteal – The most common type of implant, an endosteal procedure places your implants directly into your jawbone.
Mini Dental Implants – Smaller than average implants, they can be used when there is a small space between teeth or to stabilize your lower denture.
All-on-4, All-on-6, or All-on-8 –  These are strategically placed implants used to secure a full set of dentures. This means four, six, or eight implants are placed into your jaw bone, and your upper or lower denture is secured onto them. This procedure typically takes at least two surgeries.
Why Get Implants?
There are a lot of benefits to implants. They are long-lasting. Implants can last a lifetime with proper care. They can also help improve your speech, make it easier to eat, and positively impact your self-esteem. More importantly, they help maintain your jaw bone level and you do not have to cut down other teeth (like a bridge) to replace a missing tooth. Implants are the best solution for permanent tooth replacement.
How Does It Work?
We need to know if you are a candidate for dental implants. In some cases, if your jawbone cannot support implants, we may recommend additional surgeries, such as bone grafting, bone augmentation, sinus lift, and/or ridge expansion. Implants are typically a three-phase procedure that can take, on average, five to eight months to complete.
Once the surgery is complete, we can place and restore your implants in our office.
Let's Talk About Your Implants!
At Ponderosa Dental Group, we know that dental implants are incredibly individualized. We will work to develop the best plan of action for you and use our combined experience to make the process as smooth and comfortable as possible. We are just a phone call away. Make your appointment today!