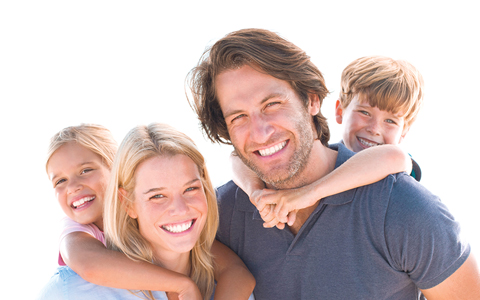 A good dental office keeps up with the times. At Ponderosa Dental Group, we make sure that our technology is there to make your experience more pleasant and comfortable.
Digital X-Ray
Digital x-rays are an improvement on traditional x-rays.
Convenient – We store digital x-rays on our computers, which means if you need, we can send them to any dentist or specialist through email.
Environmentally Friendly – Because they are electronic, digital x-rays have no need for film or the chemicals we normally need to develop the film.
Less Radiation – Digital x-rays use up-to 70% less radiation than traditional x-rays, which is good for your body and the environment.
Faster – Digital x-rays are available right away since the images send directly to a computer. You no longer need to wait for the film to develop.
Easier to Examine – Digital x-rays can be enlarged, which makes it easier for us to see small details we would miss with traditional x-rays.
Panorex
Panorex is an x-ray system that provides a full, panoramic view of your upper and lower jaws. This includes the temporomandibular joints, your teeth, and gums. Because we have a full view of your mouth, we can better spot issues and create better treatment plans.
Digital Scanner
Digital scanners allow us to scan your entire mouth. These impressions can be used to create dental work, such as crowns and bridges. Most dental scanners, also known as intraoral scanners, are about the size of a pen.
Soft Tissue Laser
Soft tissue lasers shape and remove extra tissue, such as correcting gummy smiles and performing a biopsy. These lasers are small and shaped like a pen.
iTero Scanner
The iTero intraoral scanner is an amazing piece of modern technology that streamlines the process of taking dental impressions. With this scanner in the office, we have easy and convenient access to CAD/CAM software, Invisalign® design, and instant high-definition images.
We Want to Use Our Technology for You!
We believe technology should serve a purpose. Therefore, Ponderosa Dental Group ensures that our technology will make a positive impact on your experience with us. Come see all we have for you. Call for your appointment today!