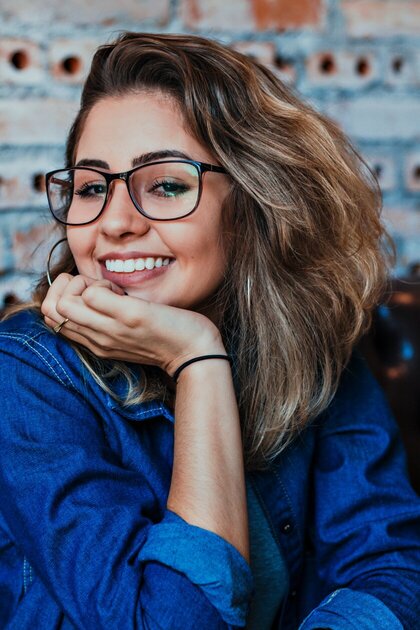 Are you ready for a whiter smile? Ditch the strips and whitening kits, and schedule your Zoom whitening treatment at Ponderosa Dental Group. If you're tired of living with yellow or gray teeth, smiling with your lips closed, or hiding your laugh out of fear that others will see your teeth, it's time to try Zoom Whitening Treatment.
What is Zoom Teeth Whitening?
Zoom Whitening Treatment is our in-office teeth whitening procedure. This whitening method uses professional-grade whitening gel and ultraviolet light to penetrate your teeth and remove years of stains, giving you immediate results and a whiter smile in less than a couple hours! Here's what you can expect at your Zoom Whitening Treatment appointment.
1. A shield is applied to protect your gums and lips.
When you come in for your Zoom whitening appointment, we'll first apply a shield to your lips and gums to protect them from the whitening process. While Zoom is completely safe, this step ensures that the color of your gums and lips are not altered from the whitening treatment.
2. Professional-grade gel is applied to your teeth.
A whitening gel formulated with hydrogen peroxide is applied to your teeth. The bleaching characteristics of the gel help remove discoloration and stains on your teeth.
3. Ultraviolet light activates the gel and helps whiten your teeth.
With the gel in place, we use ultraviolet light to penetrate the enamel and activate the whitening gel to begin the teeth whitening process. Zoom teeth whitening takes about an hour and a half on average, though your procedure may take even less time than that. Preparation for Zoom whitening usually takes just a few minutes, and the ultraviolet light exposure takes the remainder of the treatment time.
How Long Does Zoom Teeth Whitening Last?
Typically, Zoom whitening treatment can give you a whiter smile that can last about one to four years. But the results will vary and depend greatly on you! Following your Zoom teeth whitening appointment, we'll provide you with a free set of custom whitening trays that you can use at home to help maintain your beautiful new smile!
Additionally, regular brushing and flossing can help you maintain your whiter Zoom smile, as well as routine checkups to Ponderosa Dental.
Does Zoom Teeth Whitening Hurt?
Zoom teeth whitening treatment usually causes little to no discomfort. Since Zoom uses ultraviolet light as the primary treatment method, there's no scraping or brushing required! Simply lay back and let the power of light give you a whiter smile.
Note that people with sensitive teeth may experience slight discomfort from the cold feeling of the gel when it's first applied. Zoom teeth whitening does not typically cause sensitive teeth following treatment compared to other whitening methods that can strip away at enamel, causing increased sensitivity.
How Much Does Zoom Teeth Whitening Cost?
Zoom Whitening Treatment is a professionally performed procedure. While Zoom can cost more than some over-the-counter and store-bought whitening kits, the results are no comparison! Contact Ponderosa Dental Group to talk to your neighborhood dental professionals about Zoom teeth whitening costs and how we can help you achieve the smile of your dreams.
Is Zoom Teeth Whitening Right for You?
Zoom teeth whitening is right for you if:
You have deep stains and discoloration that whitening toothpastes can't get.
You're embarrassed about the color of your teeth.
You hide your smile or your laugh to avoid showing your teeth.
You want a confident smile that can help you look and feel younger!
Stop living with discolored teeth. Get the whiter smile you've been dreaming of with Zoom whitening treatment from Ponderosa Dental Group! Our in-office whitening treatment gives you whiter teeth with immediate results and without increased sensitivity. Schedule your Zoom teeth whitening appointment with help from Missoula's best dentist, Dr. Dan, and get the confident smile you deserve!