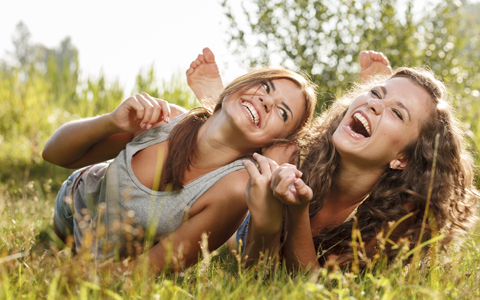 Are you ready for a straight, beautiful smile? Do you worry about how aligners will look? Great news! Invisalign® Clear Braces are a great, discreet way to straighten your teeth and give you that beautiful smile you have always wanted. Invisalign Clear Braces are custom-made, removable, clear plastic aligners that you replace every two weeks until treatment is complete.
Why Should I Use Invisalign?
Discreet – When worn, Invisalign Clear Braces are hard to see. Unlike bulky traditional braces, many may not even notice you are wearing them.
Treatment Time – When used properly, an Invisalign treatment can be shorter than a traditional braces treatment. In general, it takes one to one-and-a-half years to straighten your teeth with Invisalign.
Convenient – You do not have to worry about cleaning around brackets and wires. You can simply remove Invisalign for your daily brushing and flossing. You also remove your aligners when it is time to eat.
Comfortable – There are no brackets or wires to rub against the inside of your lips. You also have no food restrictions!
What Types of Issues Does Invisalign Fix?
Overbites
Underbites
Open Bites
Crowding
Gapped Teeth
How Do I Get Invisalign?
The first step is to come in for a consultation. We may take x-rays during this visit, to get a clear picture of your diagnosis. If we decide together that Invisalign is for you, we will take a series of digital images. These images will be used to create your custom aligners. You will receive new aligners about every two weeks.
Important: For best results, wear your aligners at least 22 hours a day. Consistently wearing your aligners will help to keep your treatment on target.
Get the Straight Smile of Your Dreams!
At Ponderosa Dental Group, we know the value of good aligners. We want to achieve your dream smile with you. Do not put off a great decision. Call for your appointment today!