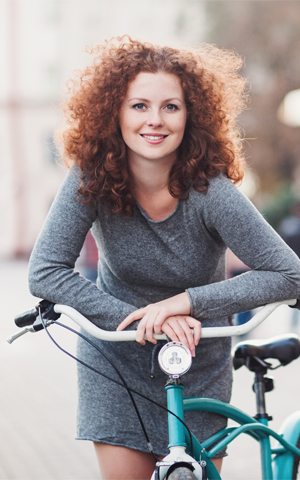 Do you dream of achieving a beautiful smile? You should consider veneers! Dental veneers are small shells that bond to the top of your teeth and can change the shape, color, and length of each individual tooth in your smile!
What Do Veneers Fix?
Yellow, Stained, and Discolored Teeth
Cracked or Crooked Teeth
Gaps in Teeth
Uneven Teeth
5 Benefits of Veneers
Natural Looking – Porcelain veneers have the same reflectivity of your natural teeth, and can match the shade of your existing teeth.
Cost-Effective – They are a cost-effective alternative to more extensive dental work, such as crowns.
Easy to Maintain – Just practice healthy oral hygiene! This means, brush twice a day, floss after every meal, and rinse with antiseptic mouthwash. You should also visit your dentist every six months for dental cleanings.
Improve Your Self-Esteem – Your smile often affects how you feel about yourself. A beautiful, bright, even smile can make you feel more confident!
Look Younger – As we age, our teeth become stained and worn down. Veneers can whiten and brighten your teeth, which helps you look younger.
How Does It Work?
First, we examine your teeth and gums to make sure you are a good candidate for veneers. If veneers are for you, we prepare your tooth by removing a layer of enamel, roughly the size of your veneer shell. Next, we take impressions of your teeth and gums, which we send to a lab for construction.
When the veneers arrive, we place them and check for fit and length. If necessary, we will trim and shape the shell. Finally, we bond the shell to your teeth. Once the bonding is complete, you are good to go!
A New, Beautiful Smile!
At Ponderosa Dental Group, we believe your smile is important. With a beautiful, healthy-looking smile, you can improve self-esteem and your general quality of life. We work hard to give you the smile of your dreams. See what we can do for you. Call for your appointment today!