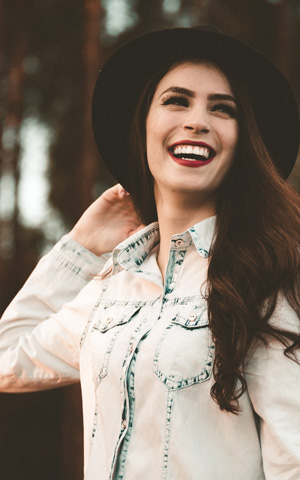 Our mission is to keep your entire smile healthy. Sometimes one tooth can become so damaged that it threatens your overall health.
When one tooth is problematic for the rest of your smile, Dr. McFarland may recommend a tooth extraction. This is a simple procedure that can be completed right in our office.
Reasons for Tooth Removal
A toothache does not always mean a tooth must be extracted. Some reasons for tooth extraction include:
Irreversible cracking or breakage
Advanced decay
A baby tooth that does not fall out on its own
Overcrowded teeth
Gum disease
Insufficient space for wisdom teeth
When is Wisdom Teeth Extraction Necessary?
Wisdom tooth extraction helps many patients who do not have room in the mouth for their final molars to develop. The following symptoms may indicate the need for wisdom teeth removal:
Tooth pain
Infection
Swelling of the cheek or face
Swelling in the gum line
The sooner we remove the wisdom teeth, the fewer symptoms you will experience. We recommend patients come in during their late teen years for a wisdom teeth assessment.
What are the Benefits of Wisdom Teeth Removal?
Wisdom teeth may become impacted. They may also grow in twisted or sideways. It is best to remove wisdom teeth in the case of a crowded mouth to avoid pain, bite problems, and spreading infections.
Always Protecting Your Comfort
We supply sedation options for tooth and wisdom tooth removal. If you are anxious about your upcoming extraction, rest assured you will be relaxed and pain-free.
We are certified to administered oral conscious and nitrous oxide sedation in combination with local anesthesia. Advantages for our patients include:
Patients are relaxed throughout any treatment
They have less difficulty sitting through lengthy procedures
They experience less discomfort and little memory post-procedure
Oral Conscious Sedation | These are oral medications that decrease anxiety by toning down activity in the fear receptors.
Nitrous Oxide | The patient inhales this sweet-smelling gas during treatment to enjoy a sense of calm and happiness.
Our sedation techniques are highly effective in reducing anxiety. To learn more about comfortable tooth extraction, contact our office today.