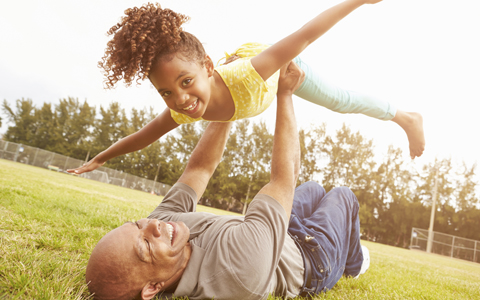 It could happen in a moment. Maybe you play a sport, get hit in the face and lose a tooth. Maybe you wake up with a tooth infection, or you bite down on hard candy and crack a tooth. Whatever the reason, you now have a dental emergency. Dental emergencies are like any other emergency: they are unpredictable and unplanned.
At Ponderosa Dental Group, we understand the urgency of these injuries. Although we do not have evening hours, we will make every effort to see you during the same day of your emergency.
5 Common Dental Emergencies
Knocked-Out Tooth
Cut to Lip, Cheek, or Gums
Abscessed Tooth
Broken or Cracked Tooth
Object Stuck In Teeth
What Is The Benefit of an Emergency Dentist?
Emergency dentists have experience with urgent matters and can usually help you when the emergency arises. Call us as right away and we will do our best to see you during our open hours.
What Do I Do in a Dental Emergency?
Knocked-Out Tooth
Make sure you never hold a knocked-out tooth by the root. Holding it wrong may make it impossible to save. Gently rinse the tooth with cool water to clean off debris and keep it moist. Try to put it back in the socket. If that does not work, try to keep it in a cup of milk.
Rinse your mouth out with warm water, use gauze to stem the bleeding, and come see us during the first 30 minutes after the tooth is knocked-out. A quick visit to our office can result in positive results.
Cut to Lip, Cheek, or Gums
Rinse mouth with warm water and apply gauze to the cut to prevent more bleeding. Come see us right away.
Broken, Cracked, or Abscessed Tooth
An abscess is an infection. It usually looks like a small bump or a pimple on your gums near the teeth, filled with infected liquid. Rinse your mouth with warm salt water. Do NOT apply aspirin directly to your gums or tooth, but you may take over-the-counter painkillers, such as acetaminophen or ibuprofen. See us as soon as possible.
Follow the same steps for broken or cracked teeth.
Object Stuck In Teeth
Gently try to remove the object using dental floss. Avoid sharp objects, such as toothpicks or knives. If you cannot remove the object, come see us as soon as possible.
Don't Wait for an Emergency!
At Ponderosa Dental Group, we take every emergency seriously. We will always do our best to help you. Do not put off treatment, when you can get relief now! Call us.