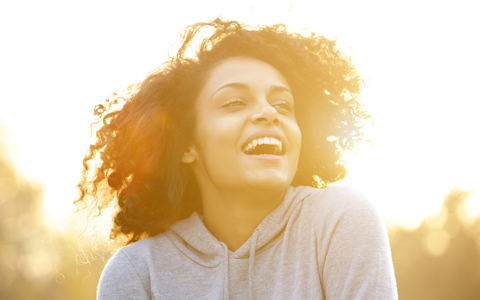 Is your high school reunion coming up? Do you want to show off a bright, white smile to your old classmates? Maybe you have an important job interview and want to leave them with a good impression! Whatever the reason, teeth whitening may be for you.
What is Teeth Whitening?
Teeth whitening is a dental procedure that lightens the shade of your teeth. Whitening can take about two weeks, depending on the shade you want.
What Product Do You Use?
We have three whitening options for you:
ZOOM Whitening – this is our in-office whitening system that uses professional grade whitening gel and an ultraviolet light to get you the whitest shade without the sensitivity. The easy, painless procedure takes about 1.5 hours in our office to complete. Following ZOOM treatment you will be given a free set of custom whitening trays to use at home to help maintain that beautiful, white smile.
We can make custom bleaching trays that you get to keep and use in the convenience of your home. Our bleach material is called Opalescence. It comes is several different concentrations for various whitening levels.
If you do not want to take impressions and have custom bleaching trays, we offer an excellent product called Opalescence Go. These use a hydrogen peroxide bleaching material inside a pre-made tray that adapts to your teeth. This is an easy and effective way to whiten your teeth without having to take impressions.
What are the Benefits of Teeth Whitening?
There are a number of benefits included with whitening through a dentist instead of with over-the-counter (OTC) kits, such as:
Customized Treatment – We can customize your treatment to provide the best results!
Safer – Treatment supervised by a dentist is safer, because we can monitor your process. OTC kits can cause damage to your gums.
Look Younger – Our teeth tend to yellow with age. Whiter, brighter teeth can help you look younger and more attractive!
Improve Self-Esteem – A smile's appearance has been linked to self-esteem issues. It is hard to smile when you are not confident in how your teeth look. Whitening can help you feel more confident, and you may end up smiling more.
Convenient – Our take-home kits are flexible and convenient. You choose when to whiten your teeth and you do not have to come into a dentist office for regular treatments.
How Do I Get Started?
Call for an appointment! We will examine your teeth and gums to make sure you are a good candidate for teeth whitening. Together, we will choose the best kit and formula. You will receive customized dental trays that help make sure you use the right amount of whitening gel. Follow the instructions and watch your teeth get whiter and brighter!
Get on the Road to a Whiter Brighter Smile!
At Ponderosa Dental Group, we know the power of a smile. We want you to love your smile. Are you ready to take the next step? Perfect! Call for your appointment today.